A Father's Path is the offspring of  decades of reflecting, writing, and teaching about the powerful influence fathers' have in everyday life. The author, John Panepinto, PsyD, LPCS, NCC, is the father of two sons and has presented workshops and delivered keynote talks on Why Fathers Matter.
Dr. Panepinto has over 20 years  experience working with parents, children, adolescents, and adults. He holds a Doctorate in Clinical Psychology and a Masters in Counseling, and has worked in clinical, educational, and private settings. Visit DrJohnPanepinto.com for more information.
His professional experiences along with raising two children have helped him to frame healthy development and well-being in a long-term perspective and informs his current practice of helping others.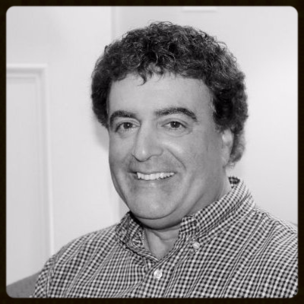 Dr. Panepinto has authored articles and books on development, fatherhood, and resilience. In addition, he authors, presents workshops, and has been a keynote speaker on development, self-regulation, parenting, father involvement, the unique needs and attributes of boys, and resiliency. In 2016, he finished a project merging principles of resilience and development for practical applications in daily life:
Up Follows Down: Resilience in Everyday Living
(click on link to learn more about the book)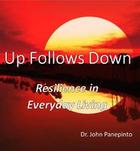 He is also the author of:
The ARC of a Meaningful Life: Developing a Life of Purpose, Fulfillment and Integrity,  by Dr. John C. Panepinto
Click on the Title to read a summary and sample pages at Amazon.com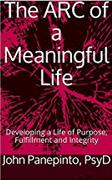 Dr. Panepinto recently finished a project examining leading and developing in our most primary roles. Click on the title to read a summary and sample pages at Amazon.com
The Arc of Primary Leadership: The Authoritative Foundations and Influences of Our Most Immediate Roles,  By Dr. John C. Panepinto